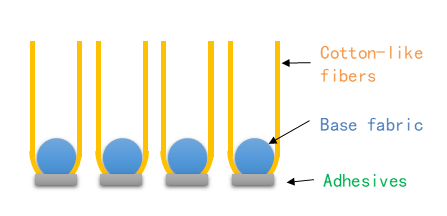 The pile fabric filter is a three-dimensional filter in which cotton-like fibers are woven.
A filter that does not easily get clogged can be realized by using the appropriate crimpable fiber shape.
Since the pile density can also be controlled, it is possible to design according to the application.
■Materials: polyester, acrylic (others can be considered)
■Density: 500g/m2 ~ 2000g/m2 (adjustable within the stated range)
■ Appearance:

Unlike conventional non-woven fabric filters, it can be used as a filter by taking advantage of the surface area of pile fabric.
If you have any other questions, please feel free to contact us below.